Festival Launches Ying Quartet Series at Nomad
BRUNSWICK, ME — The Bowdoin International Music Festival is thrilled to launch a three-concert series featuring the Ying Quartet at Brunswick's Nomad Pizza on October 23, February 12, and April 29. The series follows two popular Festival events at Nomad last year and will offer inspiring music collaborations, gourmet pizza, and craft beverages. "Our continued partnership with Nomad brings together two cherished aspects of Brunswick's cultural scene: extraordinary music and fantastic food. We are excited to create opportunities for our community to gather throughout the year over our shared love of chamber music in this vibrant downtown space," said Festival Executive Director Daniel Nitsch.  
The series kicks off on Monday, October 23 with two beloved works in the classical repertoire — Haydn's "Sunrise" Quartet and Dvořák's Viola Quintet. "Festival audiences may be aware of the Ying Quartet's recent focus on the music of Dvořák, and we are excited to present his viola quintet with our friend and colleague, Milena Pajaro-van de Stadt. Milena is known throughout the chamber music world as a founding member of the celebrated Dover String Quartet, and she spent five consecutive summers studying at the Bowdoin Festival. In fact, Milena credits the Festival for kindling her love of playing the viola! As we start the celebration of the 60th season of the Bowdoin International Music Festival, collaborating with Milena is a wonderful way to reflect on the pivotal role the Festival has played in the musical journeys of so many musicians over the decades," said Festival Artistic Director and Ying Quartet violist Phillip Ying.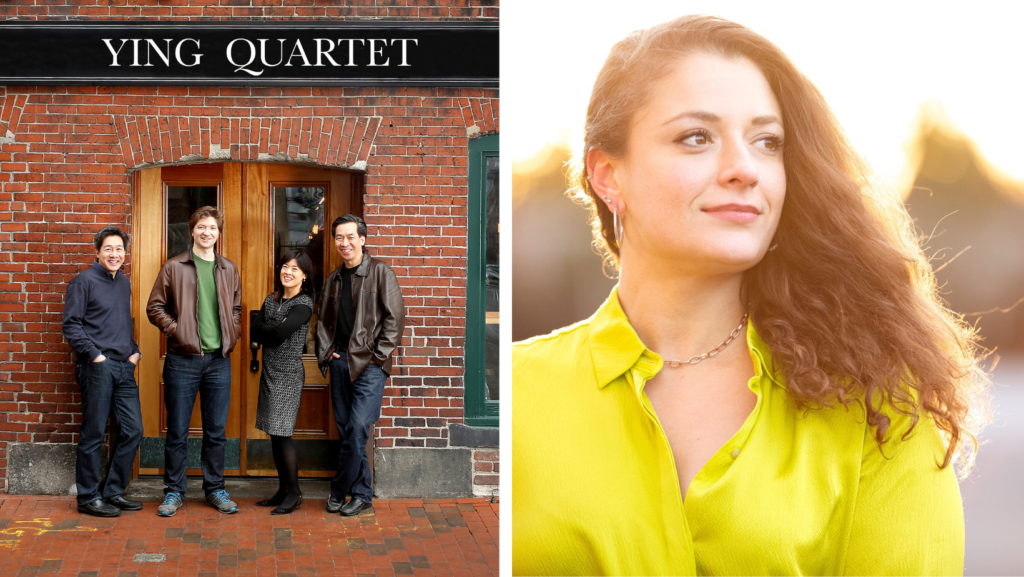 The Nomad Series continues in February, when the Yings will be joined by longtime collaborator and world-renowned clarinetist Jon Manasse for Brahms' Clarinet Quintet. The series concludes on April 29, and will be followed by the Festival's 60th anniversary summer season June 24 – August 2, 2024. 
The combination of music, food, drink, and community is not to be missed! Purchase tickets online at bowdoinfestival.org or call 207-373-1400. The series is sponsored by Nomad Pizza, OneSixtyFive: The Inn on Park Row, Portland Press Herald, and the Times Record.  
Buy Tickets
Event Overview  
What: Chamber music with the Ying Quartet, gourmet pizza, and craft beverages.
Series Dates: October 23, 2023; February 12, 2024; April 29, 2024.
When: Doors and Bar open at 6:00 PM, Concert begins at 7:00 PM, Pizza Reception at 8:15 PM.
Where: Nomad Pizza, 14 Maine Street, Brunswick, ME 04011.
Tickets: Tickets are $89 (or discounted series pass). Tickets include the concert, gourmet pizza, craft beer, and wine. For more information go to bowdoinfestival.org or call 207-373-1400.
Festival Mission
The mission of the Bowdoin International Music Festival is to prepare gifted young musicians from around the world for a life in music through study with world-class artists, and to present classical music in concerts throughout Midcoast Maine at the highest artistic standards. Over its 60-year history, the Festival has established itself as a vital force throughout the music world.