Integral to the Festival's mission is providing quality music education to advanced students from all backgrounds, regardless of their economic circumstances or geographic location. To enroll, these aspiring musicians require significant financial assistance for travel, tuition, housing, and meals.
In the past two years, we have received applications from the following countries (yellow). With your help, we can continue to reach out to talented young artists from around the world.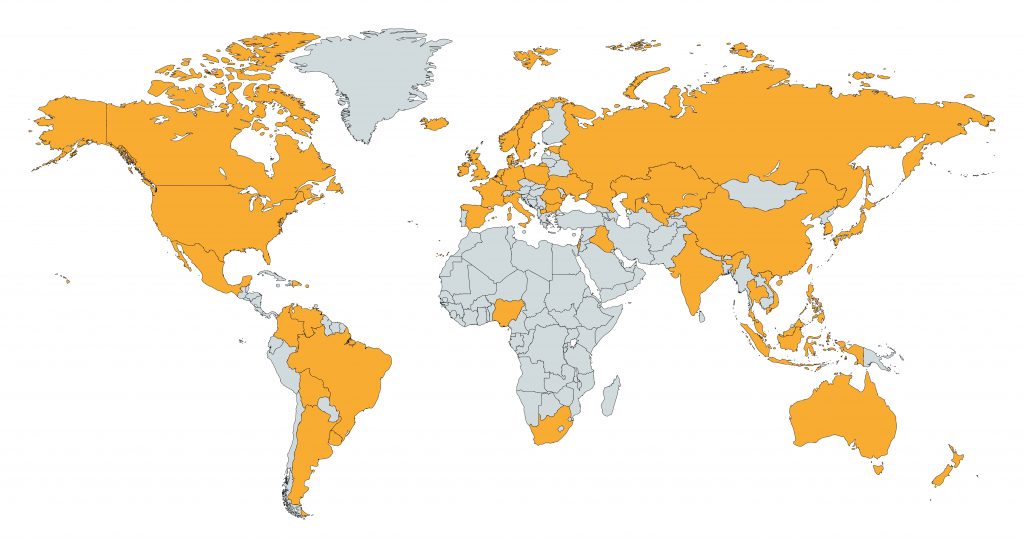 Student Sponsorships encourage highly qualified applicants to seek enrollment in the Festival. More than 65% of student participants receive scholarships that enable them to attend the Festival. As a Sponsor, you can support a student's dream and make a long-lasting personal connection with a talented young musician. Sponsorship levels include:
Full Season Sponsorship
(tuition, room, board & fees)
$6,550
Single Session Sponsorship
(tuition, room, board & fees)
$3,650
Single Session Tuition Sponsorship
(tuition)
$1,900
Sponsorships are welcome for students in the instrumental, composition, fellowship, and collaborative piano programs.
To learn more about becoming a Student Sponsor, contact the Festival at development@bowdoinfestival.org or 207-373-1400.