Trustee News
New Officers
The Festival is pleased to announce our new slate of officers:
Lorna Flynn, Chair
Susan Chadima, Vice Chair
Charles Johnson, Treasurer
Doug Collins, Secretary
We also thank our previous officers, Elliot Rosen (6 years as chair), Robert Briselli, and Kent Mitchell, for their dedicated service. Elliot, Bob, and Kent remain members of the board.
Welcome to Cristle Collins Judd
Join us in welcoming our newest trustee, Cristle Collins Judd! Many in the Brunswick know Cristle from her time at Bowdoin College as Dean of Academic Affairs and Professor of Music. Cristle currently serves as President of Sarah Lawrence College.
Read trustee bios here.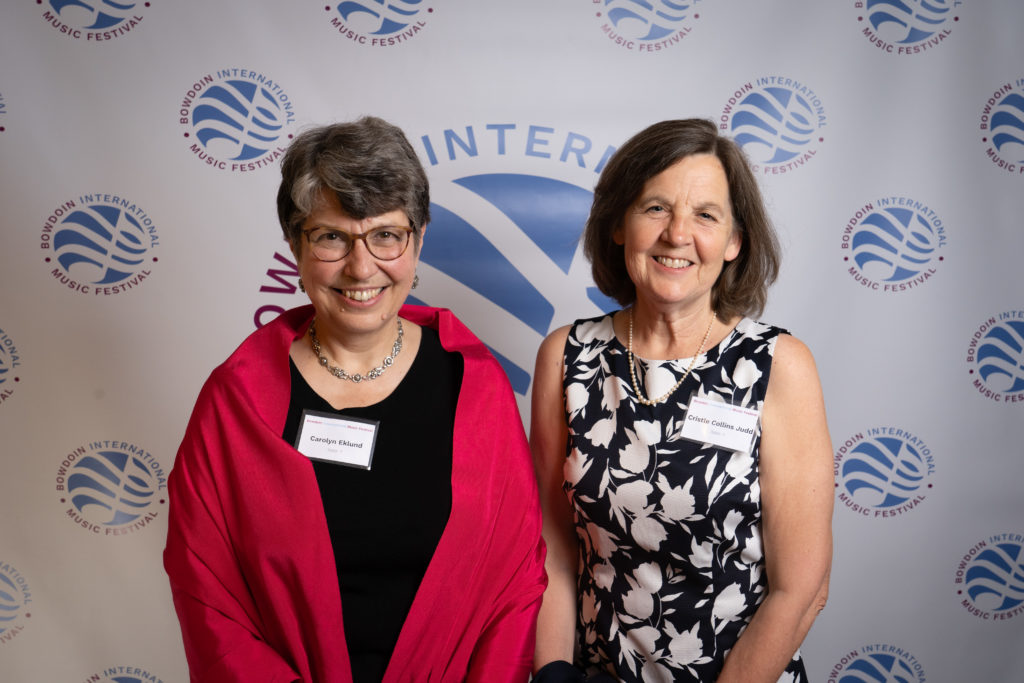 Carolyn Eklund and Cristle Collins Judd (right) at the 2022 Scholarship Gala. 
Thank you to Susan Lavan
After more than 20 years of board service, Susan Lavan has announced her retirement from the board. Susan will continue to volunteer at the Festival, reprising her role as co-chair of the annual scholarship gala. Thank you, Susan, and we are so grateful for your support and community-building!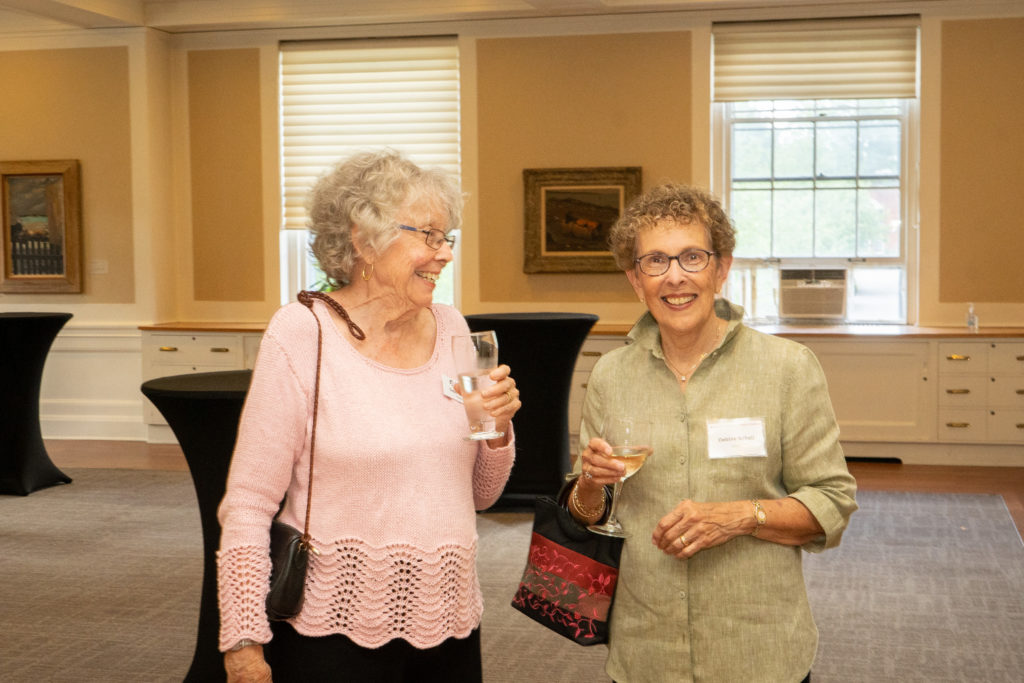 Susan Lavan (left) with Gala co-chair Debbie Schall at the 2022 Scholarship Gala.